Firewall for Windows 10
Windows 10, as should every operating system, comes with its own internal firewall that provides the most basic level of protection. Fundamentally, this internal firewall for Windows 10 is considered to be enough for the light user of the internet. It provides protection from basic threats such as Trojans, viruses, intrusion and other lightweight attacks. However, for the heavy user of the internet who traverses the darkest spaces of the internet, this basic protection is not enough. And without a third-party firewall software, they're almost completely guaranteed of being attacked. It is essential, therefore, that such a user gets an extra layer of protection by installing a good firewall for Windows 10, and we know just what to look for.
i. Stateful deep layer inspection
Most free basic firewalls offer static inspections. This means they only scrutinize the data packets frontends to establish the source and destination of the data. If the two do not match, the data is flagged as malicious and blocked from accessing the devices. However, with stateful inspection, the data inspection goes beyond establishing the source and destination, to scrutinizing the structure of the data, its patterns to establish its safety. With such deep layer inspection, most attacks will easily be unearthed and identified before infecting the system and causing massive damage. Ensure that your firewall offers stateful deep layer inspection for maximum protection.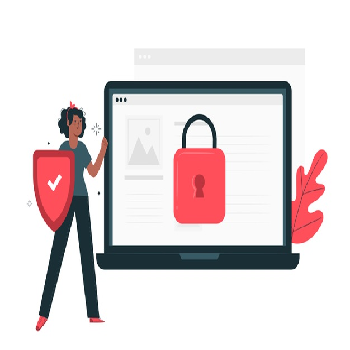 ii. Autocontainment
Sometimes we want to utilize a program but the computer or the firewall software flags it as malicious leaving us frustrated and confused. Some programs are written in a form that resembles malicious programs. However, your firewall should be able to isolate the suspected program, provide a virtual space where it doesn't come into contact with the system but is still able to carry out instructions, to allow you do your work without jeopardizing your security. Autocontainment utilizes a virtual container that does not have access to the host system's resources or user data.
iii. Host Intrusion Prevention System
This is one of the most necessary features of every firewall. Its main job is to ensure no intruder gains access to your device without authorization. A firewall with enhanced host intrusion prevention system will ensure that any remote access attempt by any individual who is not authorized to gain access is kept out of the network. This means that cyber attackers do not have the liberty of just accessing your device. They'll have to use other sophisticated methods to do so.
iv. Easy to use and configure
What good is a firewall that cannot be configured to your specifications? Every business or individual have their own security needs which may or may not be covered by your firewall. It is therefore important to make sure that the firewall you decide to use is easily configurable, understandable, and has a simple to use user interface that even beginners can utilize. That way, you can adjust your security needs depending on your work and activities. This will also help avoid setting wrong settings by inexperienced individuals leaving them more vulnerable to attacks and security glitches.
Comodo Firewall
Comodo Firewall is one of the most affordable business firewalls. It has gained prestigious awards in the AV-Test 2019 owing to its high functionality and usability index when it comes to internet security. It possesses all of the above features as well as monitoring and blocking malicious processes and shows a warning whenever they try to access another program or make system changes. Its host intrusion prevention system, application sandboxing, website filtering, dynamic process analyzing and scanning, kill switch to stop or block problematic processes, makes it a top-notch firewall software for every business or individual. What's more? It's simple to use for beginners and can also be customized to fit each business need. At an affordable rate of $17.99 annually, you can enjoy maximum internet security throughout.